NCHPBA Government Affairs
Policy Statement on Net Zero: "HPBA (NCHPBA) believes that it is critical to lower carbon emissions based on solid science and technology. Requiring communities to be all-electric does not achieve the intended reduction due to inefficiencies with generation, distribution, and lack of storage. A balanced energy portfolio including natural gas, propane, solid fuel, electricity, and existing and emerging renewable technologies is the most effective way to lower carbon emissions for our planet."
What We Do
The greatest challenges to the hearth industry are government regulations that impact our livelihood. Knowledge is the key to protecting ourselves and our businesses. The fireplace industry faces more government regulation than any other building material industry segment because we impact both the environment and energy - two of the most hotly debated areas of national concern. Even though regulation is formed at the national level, it is almost always implemented at the local level.
Our Government Affairs team is here to help you. We are your watch dog at the grassroots level, here to serve as a resource and advocate for your business. We all should know the issues affecting our industry! Every one of us needs to get educated and stay updated on legislative and regulatory activity. Text "HPBA" to 313131 so you can be notified when issues arise.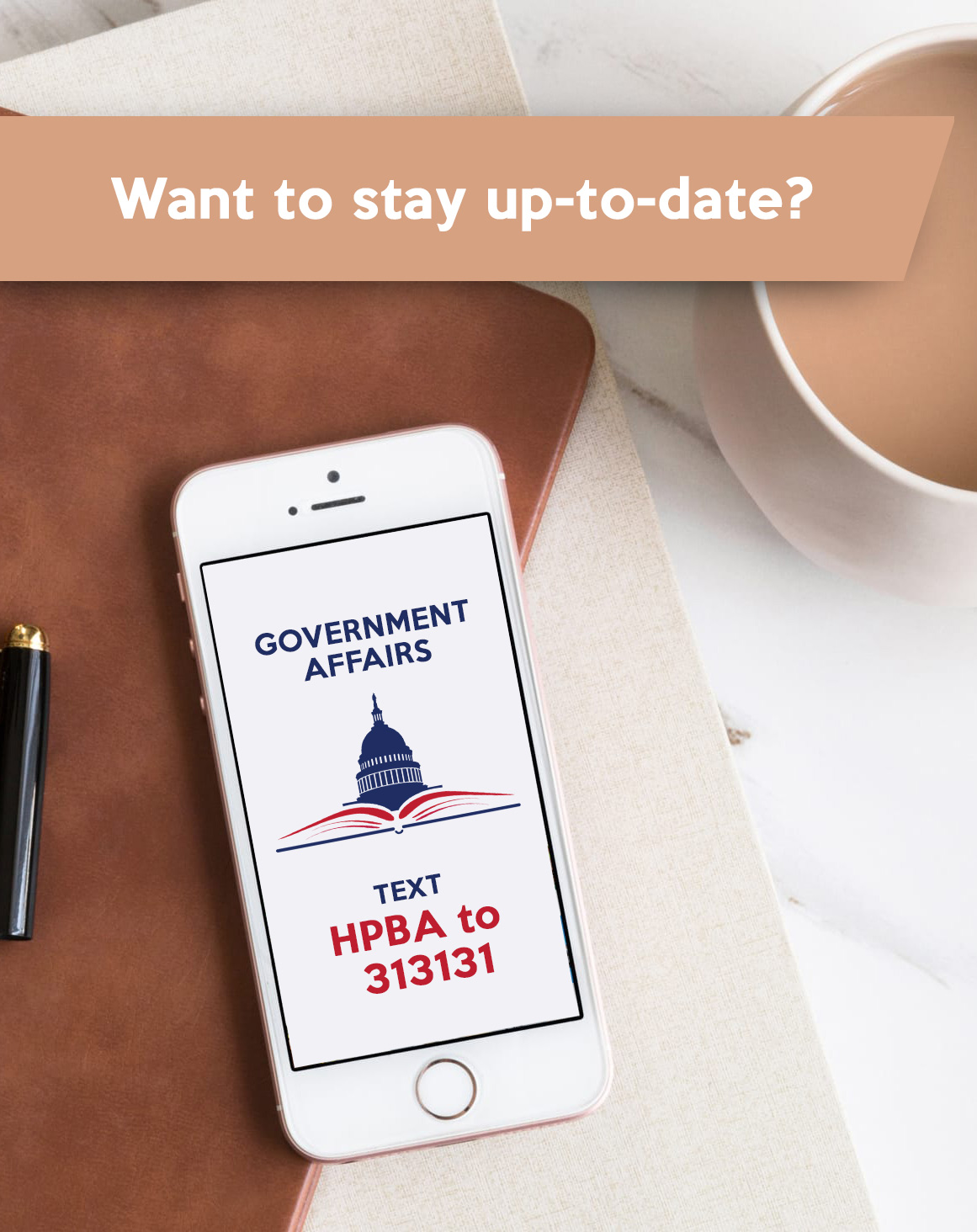 The NCHPBA Government Affairs Committee works to serve its members' businesses by advocating the hearth industry's interests to all levels of government and protecting the industry from restrictive public policy and regulation.
You can get involved:
As a Representative
A representative is a member of the Government Affairs Committee. Representatives attend regular conference calls and are updated weekly through "MultiState" as timely regional events and issues present themselves.
As a Speaker
Member hearth industry experts volunteer their time and knowledge to share presentations with Code Officials. Speakers will have the opportunity to educate Building Officials/AHJs/Fire Marshals on wood-burning fireplaces and stoves, pellet-burning appliances, factory-built fireplaces, gas hearth systems/fireplace inserts, and proper venting of all fuel types in prepared one to four hour presentation. Speakers decide their availability and approve engagements at monthly or annual industry events as their schedule permits. Our goal is to schedule "Speakers Bureau" sessions from April to August thus avoiding busy burn season commitments. Speakers even earn CEU credits!
As an Analyst
An Analyst reviews email updates with regard to legislation or building codes that affect our profession as identified by Multi-State and/or BCAP services. While Multi-State messages address legislation, BCAP email messages address building codes. You will find the volume of messages will increase during the first quarter of every year with those three months having the most legislative activity, but you will never receive more than three emails per week at the height of any season. Analysts will focus his/her attention on the states represented in the Northeast region.